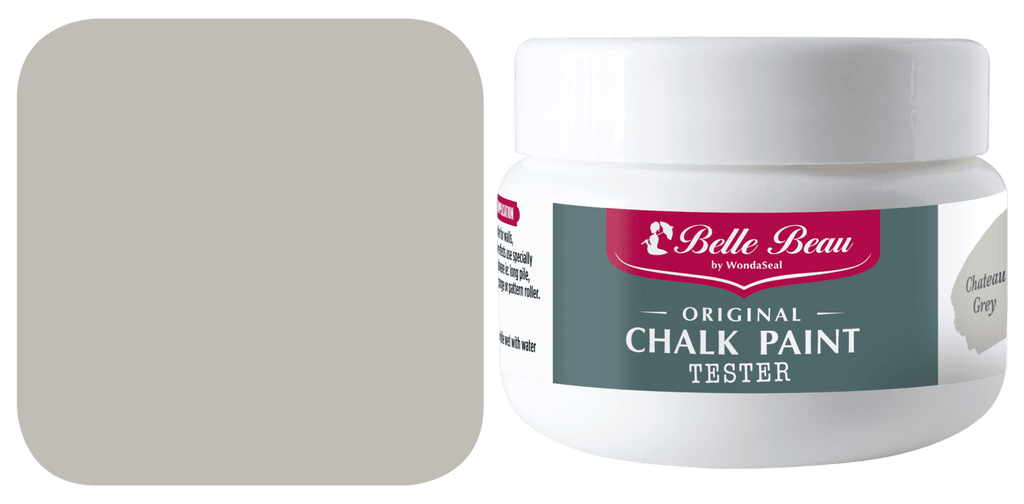 Belle Beau Original Chalk Paint 100ml Tester: Chateau Grey
---
Belle Beau Original Chalk Paint testers are for when you want to make certain which Belle Beau Chalk Paint colour/s you prefer for your project.
Instructions
Shake the tester bottle well.
Either paint two coats on a test area of the surface or on a piece of cardboard. Wait until the 1st coat is touch dry before applying the 2nd coat.
Wait about 45 minutes or until touch dry after the 2nd coat before choosing you preferred colour.
The colour of your chalk paint will be matt whereas when you apply the finishing wax the chalk paint will deepen and come to life.
---
Share this Product