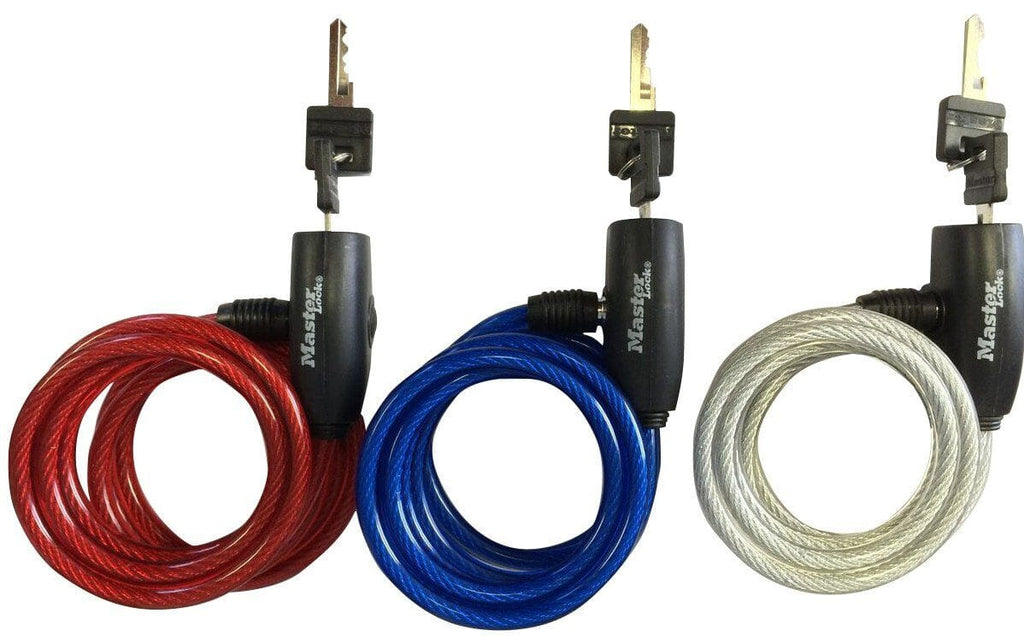 Master Lock Keyed 1.8m x 8mm Braided Steel Bicycle Cable Lock, Assorted Colours
---
Secure your road bike or mountain bike with Master Locks' braided steel cable for peace of mind.
Colours are assorted and your cable lock can vary from Red, Blue or Silver
No. 8127 braided steel bicycle cable covered with vinyl coating, 1.8m (L) x 8mm (Thick), keyed to differ with 2 keys
This Cable Locks is 1.8m long and features 8mm diameter braided steel for maximum strength and flexibility.
The protective vinyl coating protects against scratches.
The bright colours simplify identification.
Limited Lifetime Warranty. Best for locking bicycles.
---
Share this Product