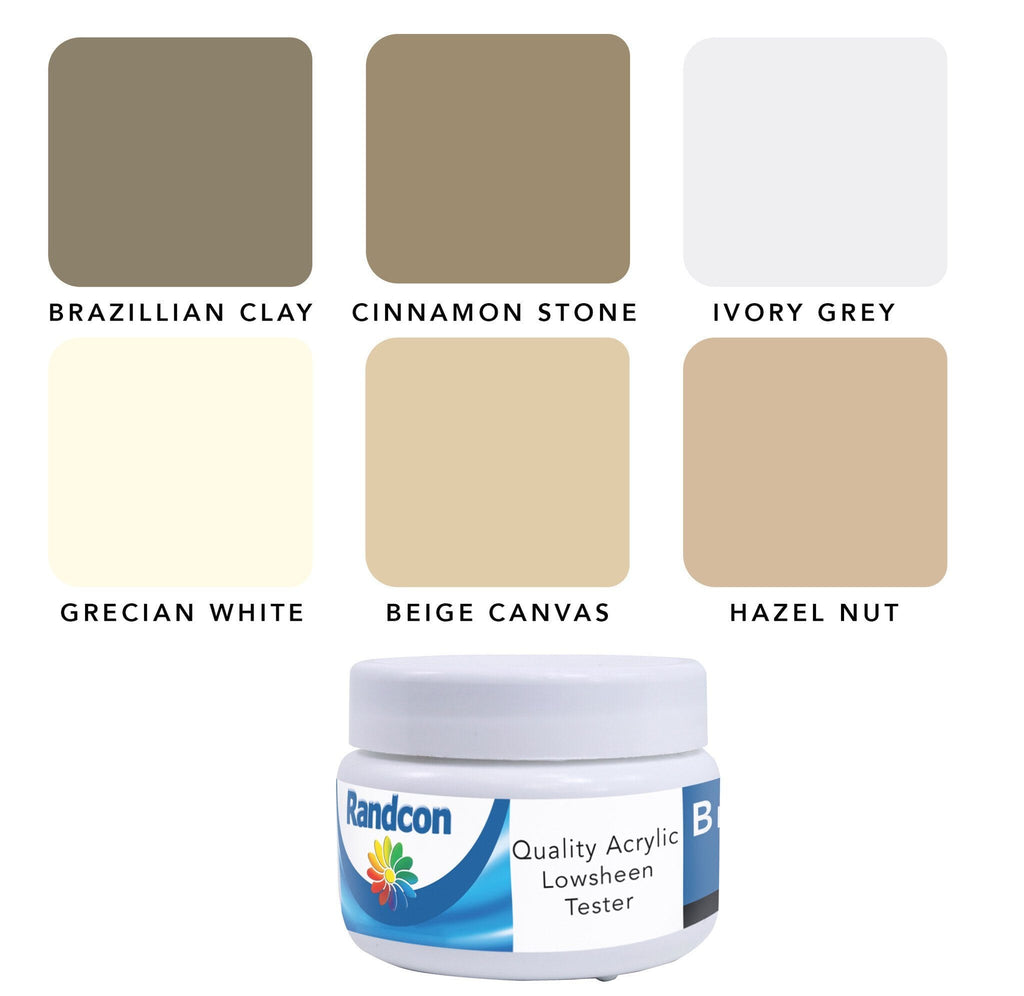 Randcon Low Sheen Acrylic Paint - 6 x 100ml Testers
---
Randcon Low Sheen Acrylic Paint Testers: Brazilian Clay, Cinnamon Stone, Beige Canvas, Ivory Grey, Hazelnut and Grecian White
These tester are ideal for seeing the actual paint colour on your wall. Simply paint each brush out approximately 40 x 40cm with two coats. Wait to dry and then choose your favourite colour.
Measure the surface area to be painted and then order online the quantity required.
Randcon Low Sheen Acrylic is a water based, durable, UV resistant paint suitable for interior and exterior application. It has an attractive low sheen, is fully washable and backed with a 7 year quality guarantee. This product will transform any room or surface into a beautiful masterpiece.
Product uses: suitable for interior and exterior wall application.
Coverage: 8 - 10m2 per litre per coat. Apply two coats.
Application:
- Can be applied by roller or brush, clean up with water.
- Drying time between 4 - 6 hours
- When painting onto raw plaster first apply Randcon Water Based Plaster Primer
Advantages:
- Stain Resistant
- Water Based
- Low Odour
- Leaves a beautiful low sheen finish
- Easy to apply
- Excellent coverage
- Long Lasting and Durable
---
Share this Product